What exercises should I avoid with knee pain? 
 Knee Pain
Knee pain is one of the most common forms of chronic pain. Twelve percent of Americans experience knee pain, and it's estimated that ten percent of men and 13 percent of women over 60 will develop arthritis in the knee.
The causes of knee pain include:
– Physical injury
– Aging
– Obesity
– Overuse from heavy exercise or physical labor
– Arthritis
– Gout
But the good news is, there are a number of lifestyle changes you can make to lessen the severity or even prevent the onset of knee pain. The first thing to do is make sure you're getting enough vitamin D and calcium, which helps to strengthen your bones.
These nutrients can be found in dark, leafy green vegetables, salmon and other fish, nuts, and egg yolks. You also may want to consider adding a supplement to your diet if you aren't getting enough of these vitamins through your food—but be sure to check with your doctor before taking any supplements!
Another thing you can do is get more omega 3 fatty acids in your diet. Foods that are high in omega 3s include walnuts, flax seeds, chia seeds, fish like salmon and tuna, soybeans and tofu, cauliflower, broccoli, Brussels sprouts
You do knee exercises to help reduce pain and loosen up the muscles, tendons, and ligaments in your knees. Knee pain is often caused by muscle weakness, so strengthening the muscles around the knee can help prevent or heal it.
5 Exercises for Knee Pain
1. Standing Knee Extension
Begin by standing with your feet shoulder-width apart and your arms at your sides.
Extend your right leg in front of you, pointing your toe down so that the sole of your foot is parallel to the floor.
Lift your leg until it is parallel to the ground.
Hold for three seconds and then lower your leg slowly.
Repeat with left leg.
2. Single Leg Squat
Stand on one foot, with your free leg bent at the knee and out in front of you.
Keeping your weight on the center of your standing foot, slowly bend at the knee, lowering your body to the ground.
Hold for a few seconds before pushing back up to a standing position.
3. Lateral Band Walk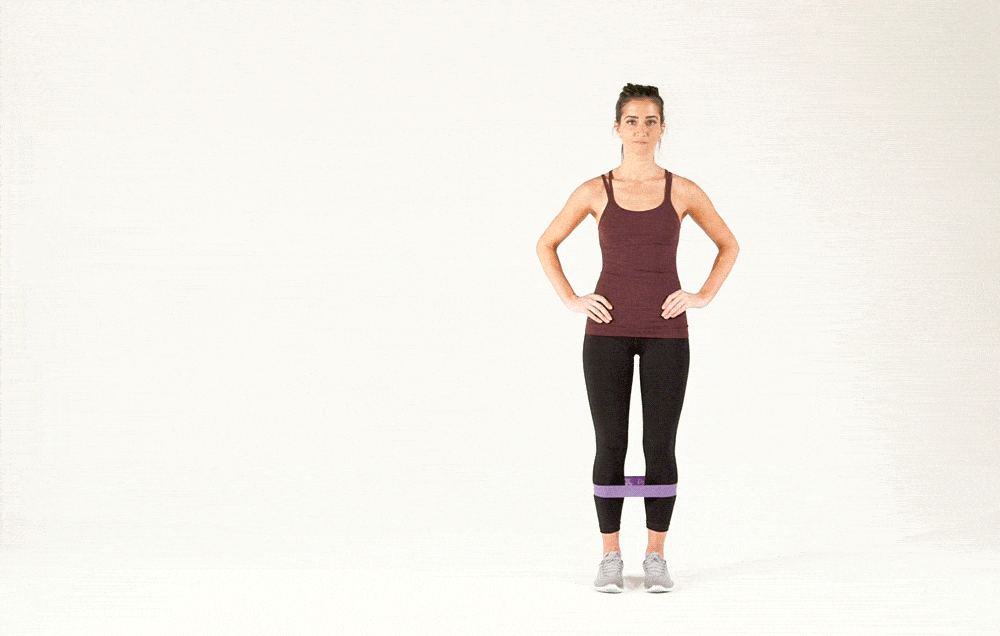 This exercise is a lateral band walk.
Here's how you do it:
-Put the bands around your thighs, just above your knees
-Keep your feet shoulder-width apart
-Take a big step to the side with your left foot
-Push off with your right foot to move it to meet your left one, and repeat for 20 steps
4. Banded Good Morning
1. Hook a band around your knees and stand with your feet shoulder-width apart.
2. Keeping your core tight, push your hips back and bend forward at the waist until you feel a stretch in your hamstrings. Hold for 1 to 2 seconds, then return to the starting position.
5. Lying Piriformis and Hamstring Stretch
Lying Piriformis and Hamstring Stretch
Lie on your back with your left leg extended on the ground. Bend your right knee up, and place that foot flat on the floor. Then, cross your right ankle over your left knee.
With both hands, grab hold of your left thigh, and pull it toward you until you feel a stretch in the back of your right leg. If you can't reach your leg, use a strap or belt to do so. Hold for 30 seconds, and then switch sides.
5 Ways to fight laziness ↣↣↣

Click here
the web host i recommend and the one i show you how to use in this guide, is Ehostpk i personally use ehostpk and i recommend them for all new bloggers